Marshall Trans Inc. located in Burr Ridge, IL began operations in 2020. The owner and his family have been in the trucking business for 10 years prior to starting the company.
Marshall Trans has achieved great success as a result of the effort of dedicated and talented people. Our continuing goal is to provide the very best in transportation services while maintaining personal contact.
Since we established our company, we have been working harder and harder to achieve the best business and the best service in the market.
We strive to be a top employer, provide superior service to our customers, and earn corporate respect from our competitors so that we can be the company that everyone looks up to.
Our Fleet
Our fleet consists of well-maintained tractors that pull reefer and dry van trailers.
We keep our units safe and road-ready. Our modern fleet can handle your delivery needs and ensure quick, professional delivery of each load.
Each of our experienced drivers undergoes rigorous onboarding. Similarly, they are well trained with certifications by the DOT and others. As a result, they put safety and professionalism first.
Our Staff
We have a talented team of attentive dispatchers, accounting, safety, recruitment, maintenance, etc. who are dedicated to understanding and meeting the needs of both our drivers and our customers.
Customers
Your freight delivered safely and on time using dry van and reefer trailers.
Marshall Trans is Pet-Friendly!
We understand that over-the-road trucking can be a lonely profession. There are many hours spent on the roads. Thankfully, here at Marshall Trans we allow pets, giving drivers much-needed companionship while on the road.
Message for more info or call directly (708)-395-5055.
*Marshall Trans is an equal opportunity employer that is committed to diversity and inclusion in the workplace. We prohibit discrimination and harassment of any kind based on race, color, sex, religion, sexual orientation, national origin, disability, genetic information, pregnancy, or any other protected characteristic as outlined by federal, state, or local laws.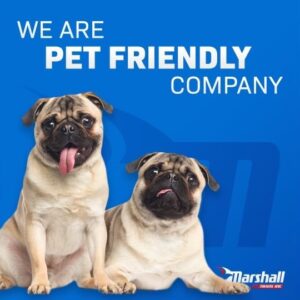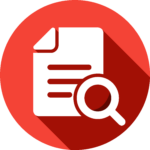 Passenger ride-along program
A Passenger Policy that lets you share your truck driving job
As a professional driver, you may want your spouse, child, or someone else like a parent, brother, sister, or friend to ride along in the truck with you. You can do that with Marshall Trans!